Yesterday, we posted some
behind-the-scenes footage and interviews
from
The Twilight Saga: Breaking Dawn – Part 1
. Today, Summit
Entertainment
has released seven new images from the film. They look exactly as you'd expect a
Twilight
movie to look at this point. I haven't read the book, but in the image above it looks like Edward Cullen (Robert Pattinson) has spilled cranberry juice on his shirt. It's tragic because he loved that shirt like no one has loved a shirt in human history.
Hit the jump to check out the images (although one of them appears to be just a headshot of Taylor Lautner, but I would love it if that was an actual shot from the movie). The film also stars Kristen Stewart, Kellan Lutz, and Ashley Greene.
The Twilight Saga: Breaking Dawn – Part 1
opens November 18th. According to the
ArcLight Cinemas website
, it will be 117 minutes long.
Here's the official synopsis for The Twilight Saga: Breaking Dawn – Part 1:
In The Twilight Saga: Breaking Dawn – Part 1, Bella (Kristen Stewart) and Edward (Robert Pattinson), plus those they love, must deal with the chain of consequences brought on by a marriage, honeymoon, and the tumultuous birth of a child… which brings an unforeseen and shocking development for Jacob Black (Taylor Lautner).

With more of the romance, passion, intrigue and action that made Twilight, The Twilight Saga: New Moon and The Twilight Saga: Eclipse worldwide blockbusters, The Twilight Saga: Breaking Dawn – Part 1, based on Stephenie Meyer's bestselling book series, begins the conclusion of the tale of vampire love, boundless friendship, acceptance, and finding your true self.

Stephenie Meyer is a worldwide publishing phenomenon. The translation rights for her four Twilight novels have been sold in nearly 50 countries and 116 million copies have been sold worldwide. Her books have been on the bestseller list for over 142 weeks, and counting.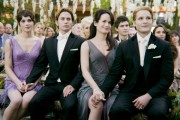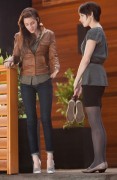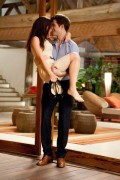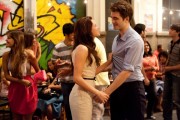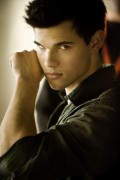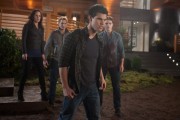 collider
xoxo
Carrie