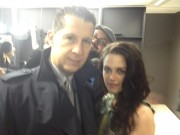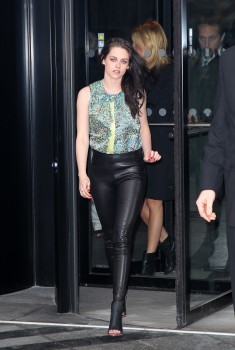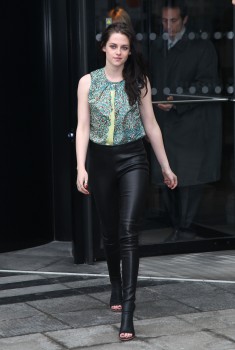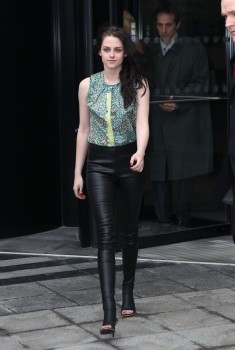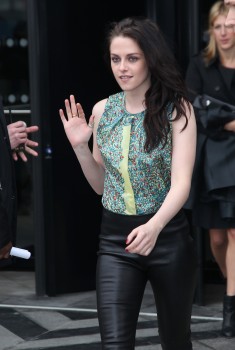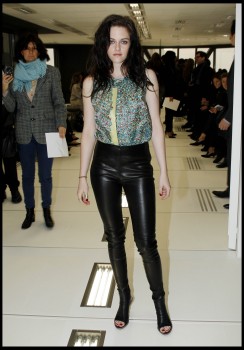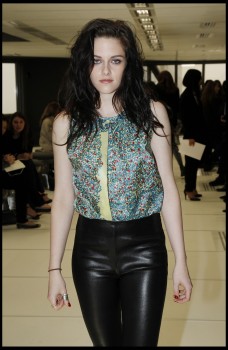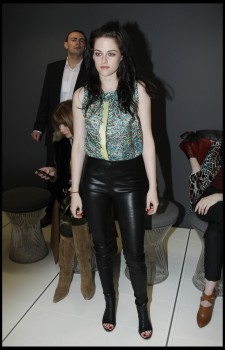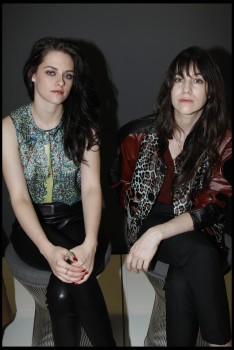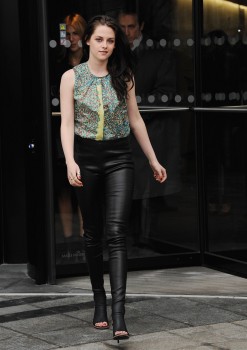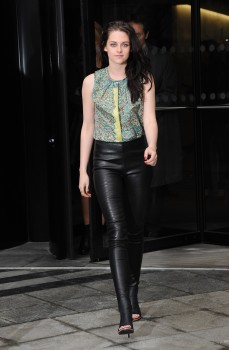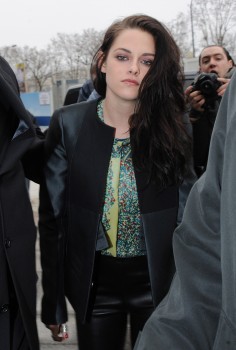 THE OFFICE:
Foggy weather muddled the view from the 27th floor of a Paris office tower, where Balenciaga staged its fall-winter fashion show. But "Twilight" actress
Kristen Stewart
— among the VIP guests — shrugged it off. "My horizon is very clear," she enthused, noting she's taking a break from shooting after wrapping several films, including
Walter Salles
' "On the Road." "I have five days off," she said. "I know a lot of people here now. I'm probably going to hang out with my boys from 'On the Road.'"
Charlotte Gainsbourg
, who like Stewart fronts perfume ads for Balenciaga, said she would soon embark on a mini concert tour. "I'm hoping to start in May, a few dates and festivals," she said. This fall, she's due to start on Lars von Trier's next motion picture.
French actor
Pascal Greggory
said his next movie, "Bye Bye Blondie," is set to open in France on March 23. He stars opposite
Emmanuelle Béart
as a writer with that dreaded malady: writer's block. He's also due to tread the boards at The Odéon-Théâtre de l'Europe in Harold Pinter's "The Homecoming," along with Emmanuelle Seigner and Louis Garrel.
Flashbulbs went off at the sight of
Salma Hayek
in a short rust-colored dress and cats-eye sunglasses. She was flanked by her husband, PPR honcho
Francois-Henri Pinault
, and his father Francois, who is rarely seen in fashion's front rows. "Normally, I'm backstage," he explained.
1
,
2
,
3
,
4
xoxo
Carrie