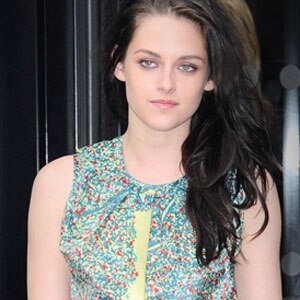 Looks like Kristen Stewart has another project to add to her IMDb listing this year (as if On the Road, Snow White and the Huntsman and Breaking Dawn: Part 2 weren't enough)—and she's keeping it all in the family.
Though K.Stew's schedule kept her from taking on a starring role in mom Jules Stewart's directorial debut, K-11, she had enough time for a quick cameo. And we've got the exclusive scoop on who she will play:
Last night Jules (aka @RealJulesStew) sent Kristen fans in a tizzy when she tweeted: "Excited to say that a final stage addition to @K11OfficialFilm is Kristen playing a small role. #K11"
And we can confirm it's true! Representatives for Jules tell us that the younger Ms. Stewart will join the family (her brother Cameron Stewart is also appearing in the gritty drama) for a small role in the film.
So who will she play?
Karen, the secretary of Goran Visnjic's dissipated record producer, who finds himself locked up in L.A.
County's notorious K-11 unit, which specializes in special protection for LGBT inmates.
"Kristen has always been supportive of K-11," Jules told us exclusively, "but you'll have to look very hard
to find her. It's a micro-cameo."
Actually, we should say you'll have to listen very hard.
Because Kristen's role is actually a voice-over: "We'd already finished shooting the movie, but Kristen still wanted to be a part of it in some way," Jules said.
Now you know to be on high alert for that oh-so-familiar voice when the movie debuts. And while rumors circulated the web that it would premiere at the Berlin International Film Festival, it's still currently in postproduction.
All right, all together now: Awww! We love to see the Stewart women supporting each other.
--
eonline.com
~Robstenfna